Microsoft Office 365 refers to subscription plans that include access to Office applications plus other productivity services that are enabled over the Internet (cloud services), such as Skype for Business web conferencing and Exchange Online hosted email for business, and additional online storage with OneDrive for Business and Skype minutes for home.
 Your go-to Office—anywhere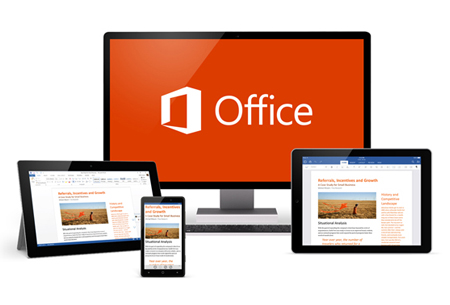 Whether you're working in your office or on the go, you get a familiar, top-of-the-line set of productivity tools. Office applications —always the latest versions—let you create, edit, and share from your PC/Mac or your iOS, Android™, or Windows device with anyone in real time.
Tools for the professional
Brand your business-class email address with
your company name to build name recognition,
and market your business with customized
marketing materials that are easy to create.
Connect better with customers and colleagues
with a range of communication tools, from email
and IM to social networking and video conferencing.
Tools for teamwork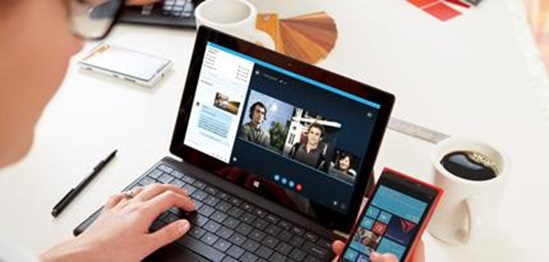 With 1 TB of storage per user, you'll have plenty of space for all your files. Plus, because your files are stored online, you can share with people in or outside your company, from wherever you're working, whenever you need to. And with multi-party HD video, content sharing, and shared calendars, you'll always be in sync with your team.
Easy setup and management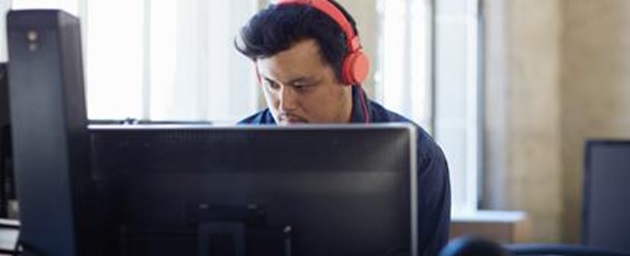 With step-by-step guidance, you can set up users easily and start using the services fast. You can access the easy-to-use admin center from anywhere to manage all your services. And Office 365 takes care of IT for you, so your services are always up and running and up to date.
Right on the money
There's no upfront cost for software
and it always stays up to date.

Built-in security
Built-in security plus compliance and
privacy controls help keep your data safe.



Always at the ready
You'll always have a 99.9% uptime
financially backed guarantee.
Clear Vision Professional Services for Office 365
We as a Microsoft partner provide a variety of services towards our customers, to achieve their requirements and benefits their businesses in the best way, here are some of our services:
Deployment and migration from the current environment.
Training for the Administrators and for End-Users.
The prices for this services will be given upon a request for quotation.