Did you know that if your website is not in the top 3 search engines, you could be losing up to 90% of your total online market?
Website optimization is the collective process in improving a website's rankings within the organic listings of search engines.
With more and more consumers searching for products and services online, it has never been more important to ensure that your website is performing in the major search engines.
SEO is a process that all of our websites go through. The first step is to design a clean and search-engine friendly website that's easily picked up by The Search Engines (i.e. Google, Bing, Yahoo!…etc) and included in search results. Secondly, we look to gain a better understanding of your clients:
What is the demographic of your consumer base?
What might this consumer base search for when looking for your product or services?
As well as Google and search engines, where else might they find what they're looking for?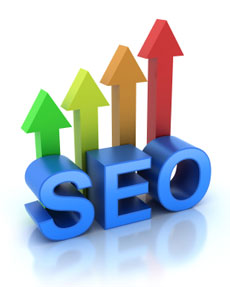 One of the best ways to answer these questions is to put your-selves in the position of the consumer. This helps us put together a selection of keywords that consumers use when searching Google and other search engines and then integrate them into your site.